Stylish
Gorgeous wedding photography does not happen by accident, it is created through expert preparation and the peace of mind that can only happen with knowing that your memories are being captured by a photographer you trust.
It is impossible to take great wedding photography of couples who are stressed, anxious and overwhelmed by their wedding day.  I have never been a believer that a photographer should only document a wedding from a distance, allowing the day to unfold naturally, for better or for worse.
From our very first meeting, you will have a complete understanding of how your wedding day will flow.  It is this preparation that will eliminate your stress in your wedding planning and help create a fun, relaxed wedding day for you to enjoy and for my team to capture.  Please visit us on The Knot and Wedding Wire, to read the testimonials of how our company goes above and beyond wedding photography to ensure that our clients have a perfect wedding day.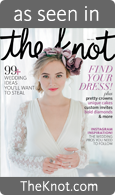 "Every bride's nightmare, a photographer we hired 9 months before our wedding, contacted us 6 weeks before the wedding and totally backed out. I was given the name of Cassandra Storm Photography by our vendor and my husband and I both believe this was a blessing in disguise. WE ARE SO LUCKY and fortunate to have had such a wonderful company capture this most important part of our lives. My initial contact with Cass quickly eased all of my fears of what my wedding photos would be and allowed me once again to focus on planning our big day, (not to mention, I really hate taking pictures) and I am really happy with the photos.  I am beyond happy. Along with a thorough job at pre-planning, and being prompt, patient, attentive, pleasant, and extremely creative, the final outcome of our photos were beyond expectations. Thank you so much Cassandra Storm Photography. We will certainly recommend you again and again and again."
-Andrew and Michelle, The Lancaster Host
"Cass and her team go above and beyond the duty of photographer. She helped me get mud off my dress, kept me calm when I was nervous, kept us on schedule when we were running late without compromising the quality of photos, AND she even taught my husband's 87-year-old grandmother how to do the Cha Cha Slide at the reception.  She is amazing and worth every single penny we paid for her. She's awesome and so is her team, book her you will not regret it!" 
-Ali and Andrew, Riverdale Manor
Our wedding photography packages are luxuriously all inclusive and can be tailored to fit your needs, ranging in price with elopements starting at $499 and full wedding days starting at $2,995.  If our packaging and pricing are not a perfect fit, we can create a custom package for you during our first appointment.  Elopement packages for the stylish and adventurous couples are also available.
Watch my weddings unfold behind the scenes on SnapChat:  CassandraStorm1
Already a Client? 

Click Here To Access Your Image Gallery.

Cassandra Storm is a South Central Pennsylvania wedding, special event and commercial photographer for all communities, available worldwide.  Based in York, PA.

***

***
***
***
***
***
***
***
***
***
***
***
***
***
***
***
***
***
***
***
***
***
***
***
***
***
***
***
***
***
***
***
***
***
***
***
***
***
***
***
***
***
***
***
***
Some Engagement Love
***
***
***
***
Ready to chat?
You can call or text me directly at 717-887-3124 or email me at Info@CassandraStorm.com.
Though we are located in South Central Pennsylvania and largely service York, Lancaster, Harrisburg, Hershey and Gettysburg, we are globe trotters.  We live to travel and will cross oceans and continents for your special moments and events.  Contact us to learn more, we cannot wait to hear from you!
Cassandra Storm Photography Inc.
2536 Eastern Blvd.
PMB #451
York, PA 17402
717-887-3124
Cassandra Storm is a South Central Pennsylvania wedding, special event and commercial photographer for all communities, available worldwide.  Based in York, PA.
Serving York, Lancaster, Hershey, Harrisburg & Gettysburg Pennsylvania