Grateful
We are so grateful for the memories that we share with our clients.  Thank you for allowing us to capture the special moments of your life.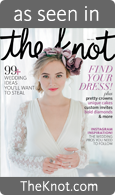 Cass –
Words cannot express the gratitude we have – thank you for capturing the precious milestones Derek and I have had from saying "I Do", 1st anniversary, and now our bundle of joy, Evander.  See you on Xmas Eve :-).
Love,
Courtney, Derek & Evander
***
Wedding 4-27-12
Cass,
We just wanted to thank you for all of your help during the planning phases of the wedding; and for making the wedding run so smoothly!  Steve and I along with friends and family are excited to see the photos!  Talk to you soon :-)!
Thanks Again,
Clarissa and Steve Augustine
***
Cassandra,
Jeff and I would like to thank you for capturing all of our special moments during our wedding!  You truly went above and beyond!  Your professionalism, organization and artist talents are simply perfect!  Jeff and I know the pictures will be absolutely beautiful and we have you to thank for that!  Thank you for all your help to make our day special!  We truly appreciate all that you've done for us!
Melanie & Jeff
***
Dear Cass and Staff,
We cannot thank you enough for all of your amazing work!  We love thep hotos from our engagement sessions and our wedding.  You truly captured the happiness of our wedding day.  We also can't say enough about how much you did above and beyond the call of a photographer;  you were friend, encourager, schedule keeper and even dance instructor to Gene's grandma!  Thank you so much!
With Sincere Thanks,
Gene & Sandy Lowes
10-24-10
***
Cass,
There are no words for expressing how grateful I am for all you have done to help make our wedding stress free and perfect.  You are a blessing and to show my appreciation, as well as, Sean and my family's here is a small gift.  I am truly grateful.
God Bless,
Sean & Christine
 ***
Cass & Leslie,
Thank you both so much for the wonderful job you did on our wedding!  Everyone loves the photos so far & we can't wait to show them off to the rest of our friends & family who haven't seen them yet!  You have both gone way beyond our expectations & we thank you for giving us a wonderful experience.
-Kayla & Shawn Click
***
Cassandra,
Thank you for your talent and poignancy in photographing and commemorating our wedding!  You were great and we are so thankful for the beautiful images and grace in which they were taken.  All the best.
Laurel & Nick
PS: Hope you enjoy some photos from some junior photographers
 ***
Cassandra,
We wanted to thank you for being our photographer.  We appreciate your organization and meeting our personal needs.
Thank You,
Chip & Ashley
***
Dear Cass,
We can't thank you enough for all of your help with our wedding. You did an absolutely fabulous job.  the pictures turned out gorgeous!  I can't wait to finally pick them out soon!  We are very lucky to know you and wish you continued success in all you do!
Love,
Rick & Amy
***
Dear Cass,
Bob, Samantha and I wanted to wish you a very Merry Christmas and a wonderful New Year!
Merry Christmas
Thank you again so much for everything you've done for us!  Our wedding wouldn't have been what it was without you!  The pictures on the DVD are fantastic!
Love,
Lori, Bob & Samantha
***
Cassandra, Joy & Tara,
Thank you all for helping make our day special and taking great pictures!  We really appreciate it!
– Abby & Ryan McManus
***
Dear Cassandra and Tara,
     Thank you for all of your help on our wedding day.  The picture are fabulous and we are quite pleased.  You both did a fantastic job!
Love,
Ashley & Nathan Tice
***
Cassandra,
Getting married to the one you love is an incredible experience, and now we'll have beautiful pictures to cherish forever.  Thank you so much for everything.
Chad & Christina Fair
***
Cass,
Thank you so much for doing the photography for our wedding.  We are so thrilled with all the pictures!  You did a wonderful job and captured the day so beautifully!
– Scott & Olympia
***
Cassandra Storm is a South Central Pennsylvanian Wedding, Special Event and Commercial Photographer for All Communities, available worldwide.  Based in York, PA.
Cassandra Storm Photography Inc.
2536 Eastern Blvd.
PMB #451
York, PA 17402
717-887-3124